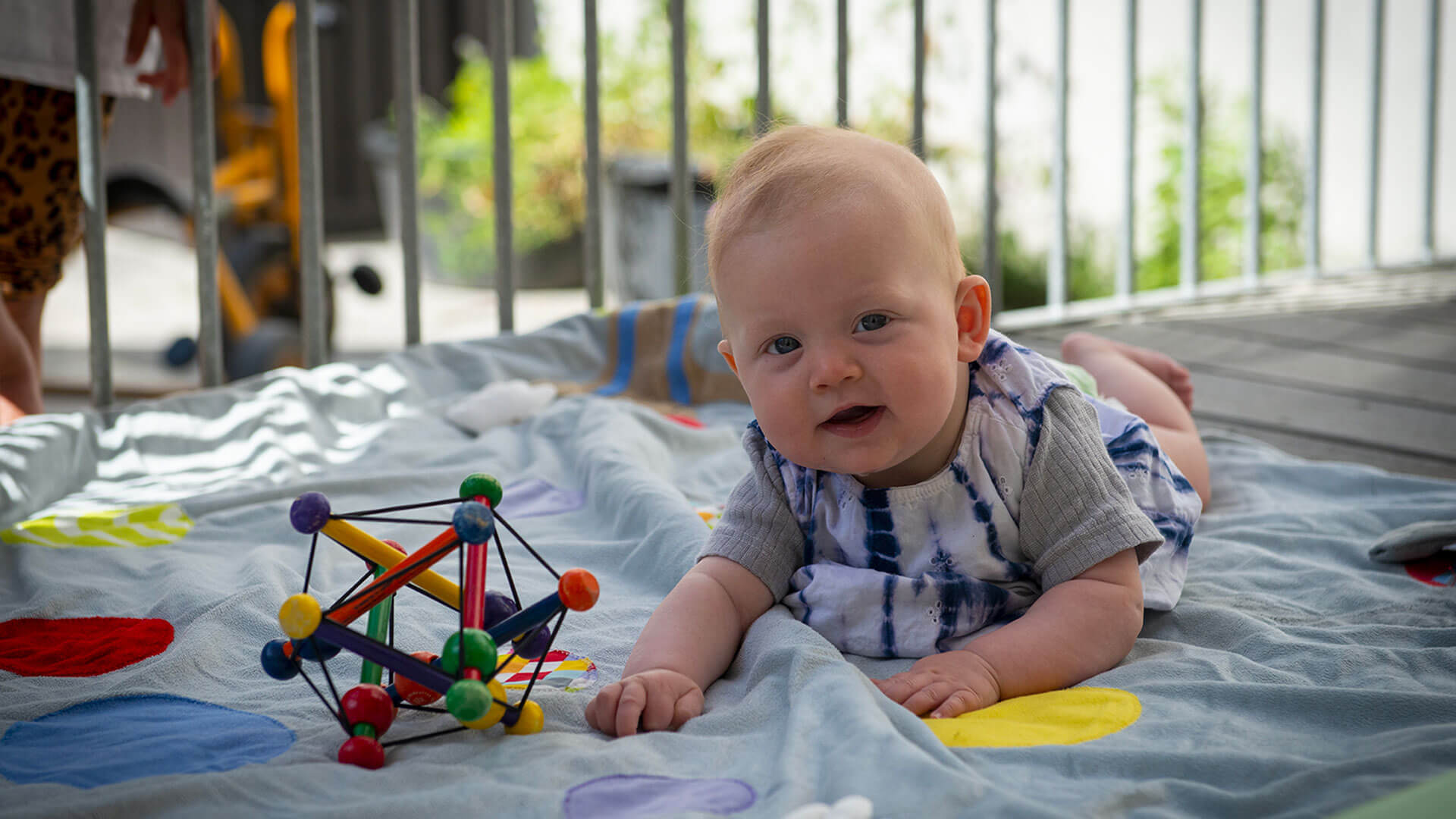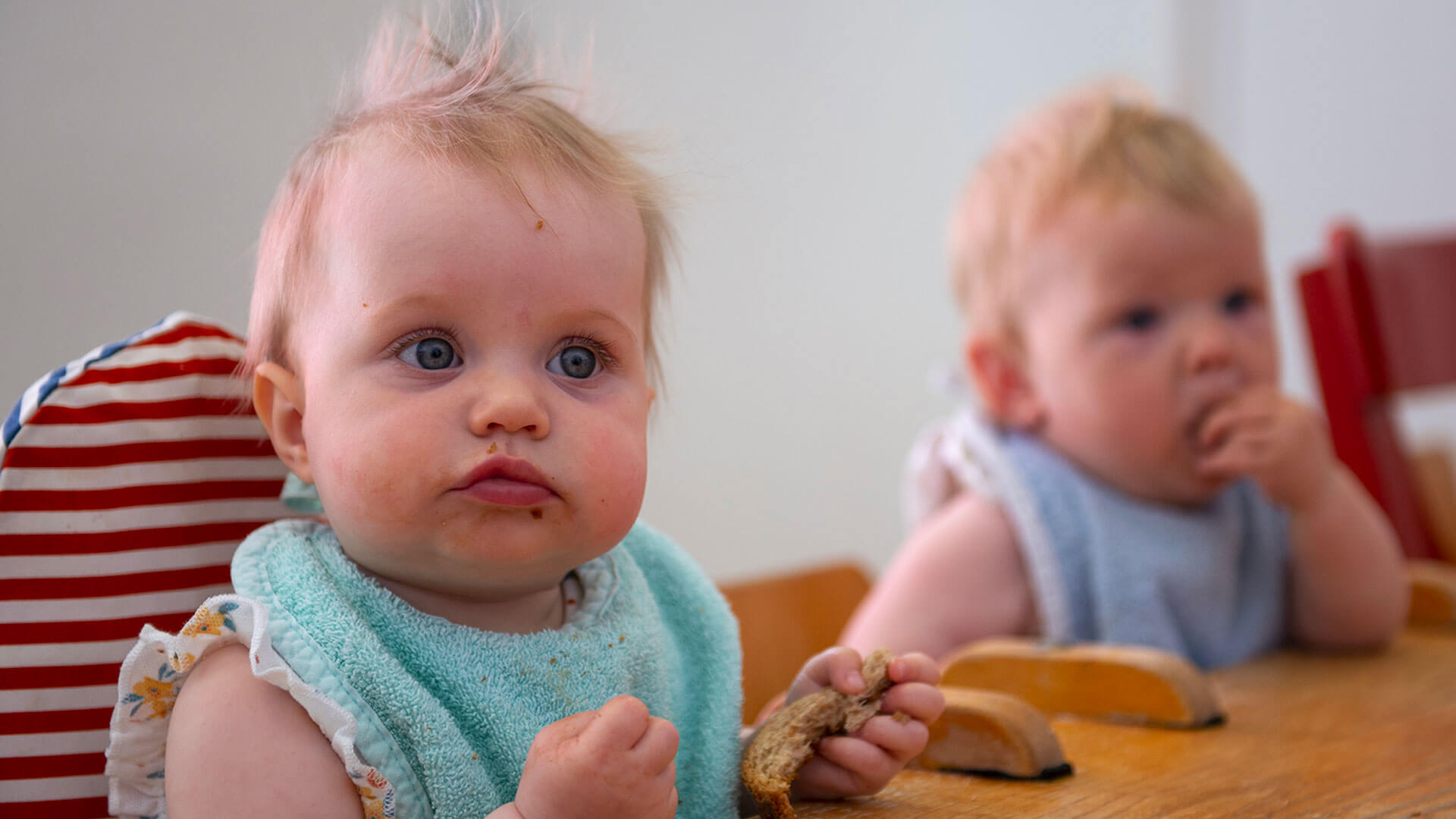 Babygroep
De jongste baby's volgen hun eigen dagritme. De oudere kinderen volgen steeds meer een vast ritme, wat de overgang naar de dreumesgroep vergemakkelijkt. Bij lekker weer maken we graag gebruik van ons babyterras, aangrenzend aan het speelplein.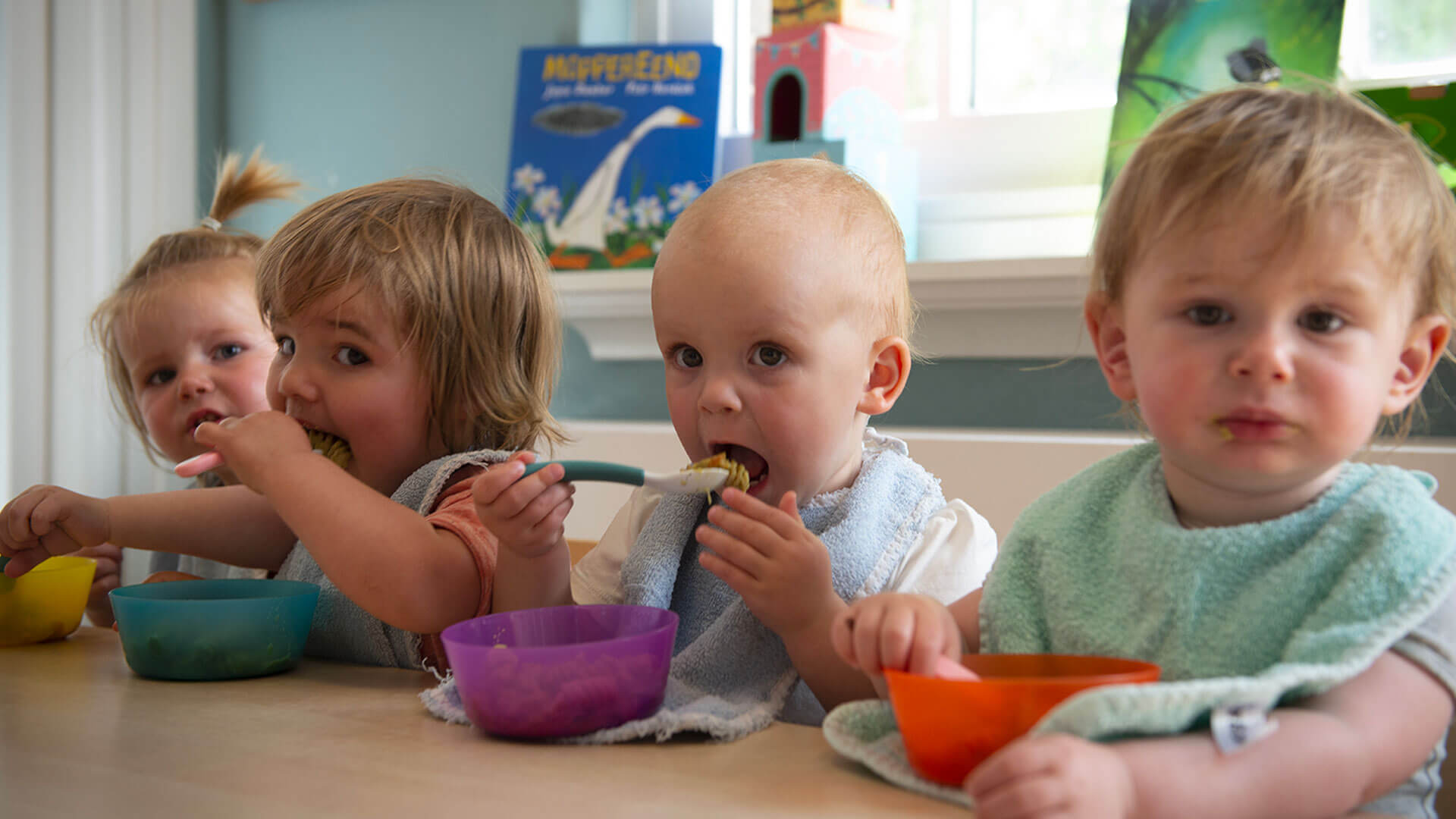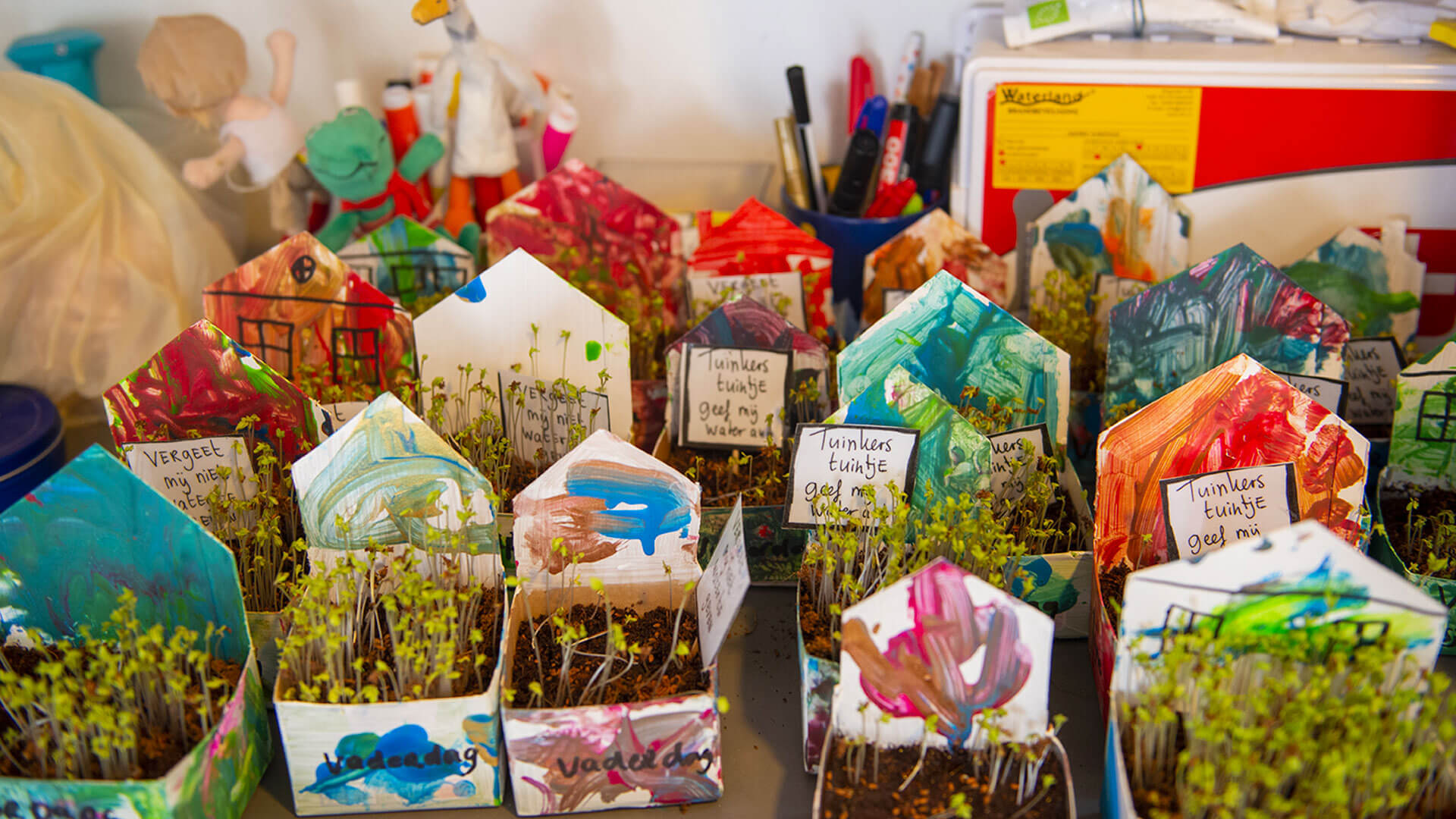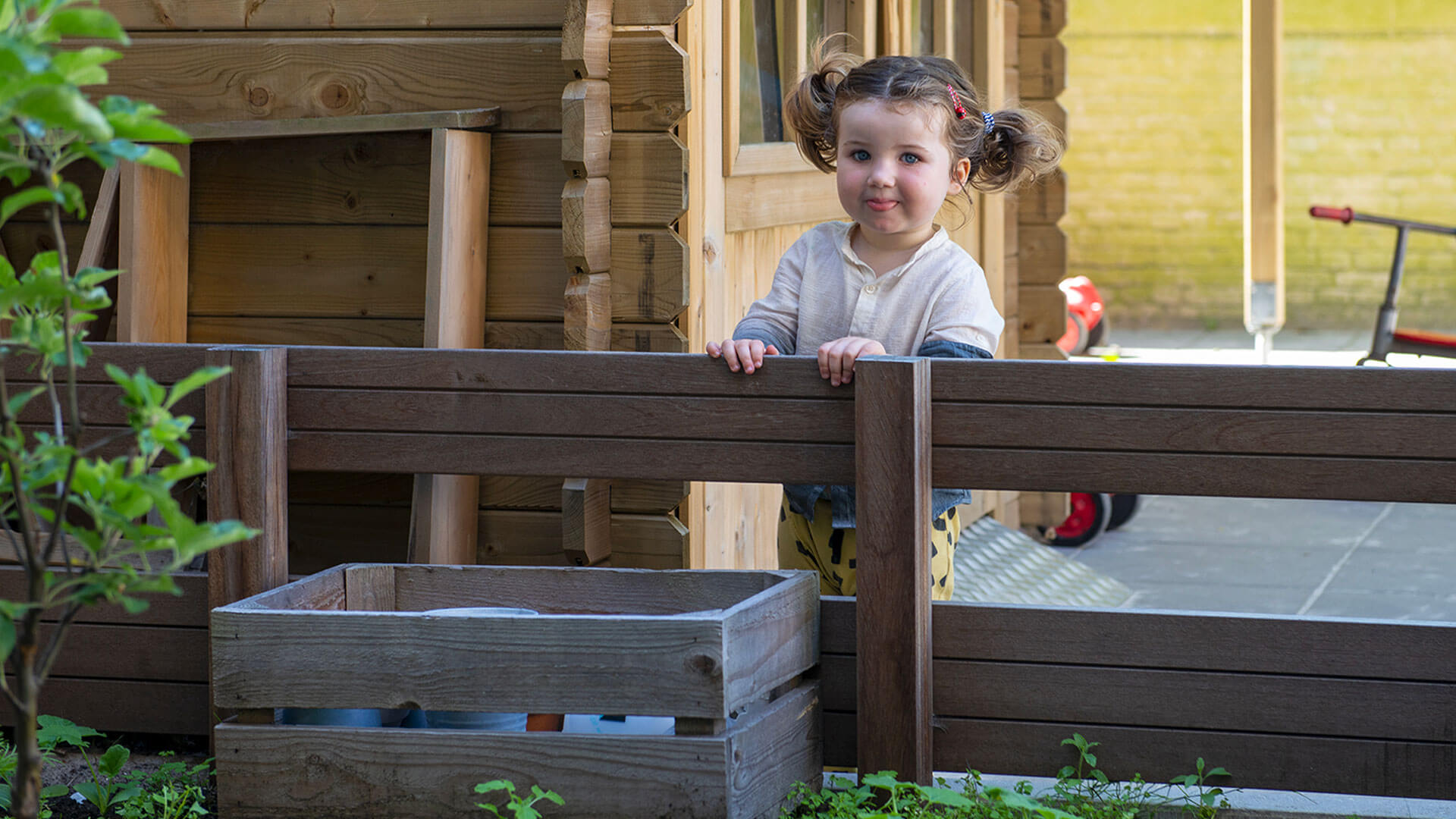 Dreumesgroep
Rond de anderhalf jaar maken de kinderen de overstap naar de dreumesgroep. Hier komen ze in een groep met maximaal 11 kinderen per dag. De dreumesgroep daagt uit tot nieuw spel, exploreren, klimmen en klauteren. De vide in de groep biedt een fijne uitdagende speelomgeving met uitzicht op de grote tuin.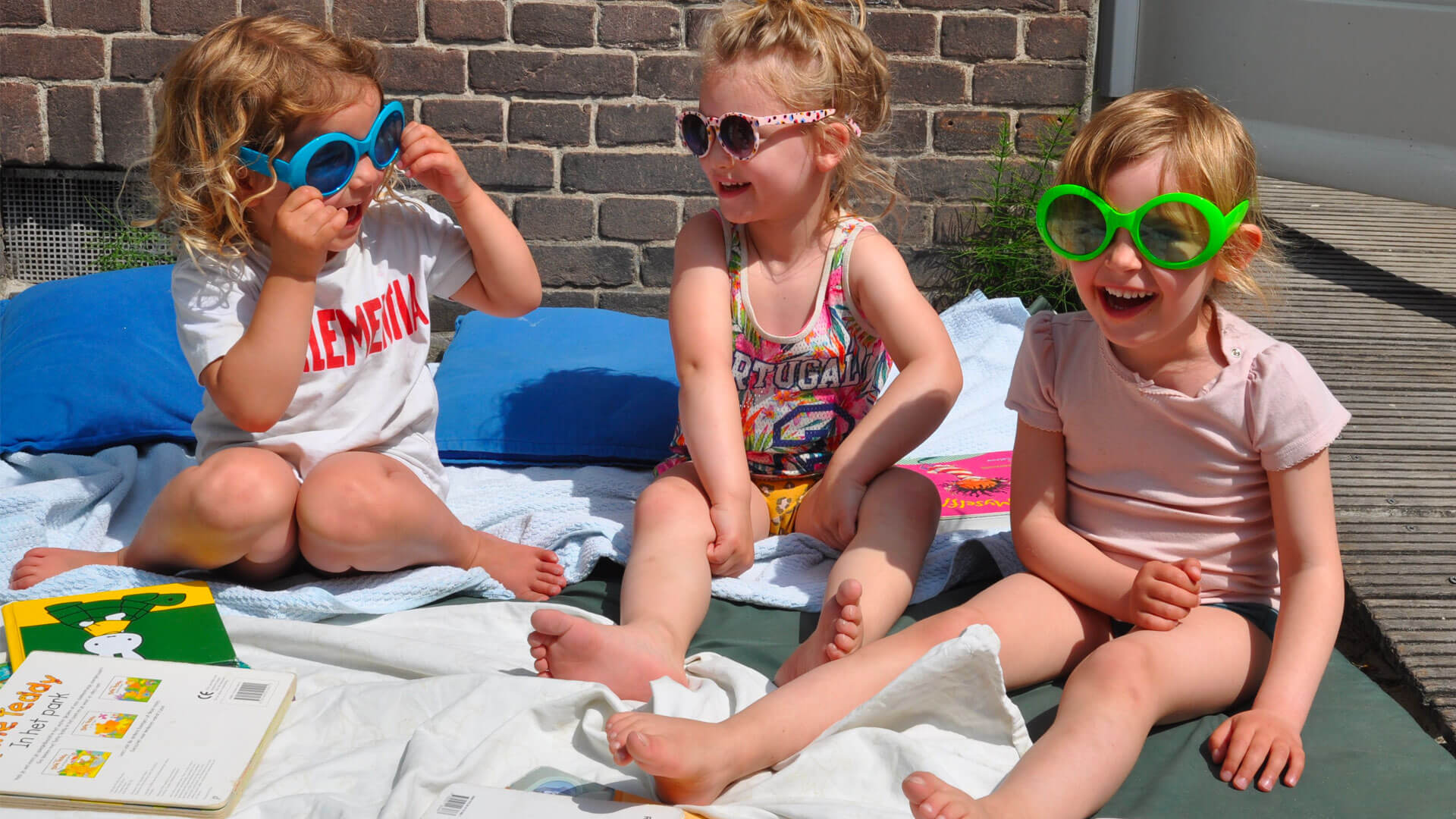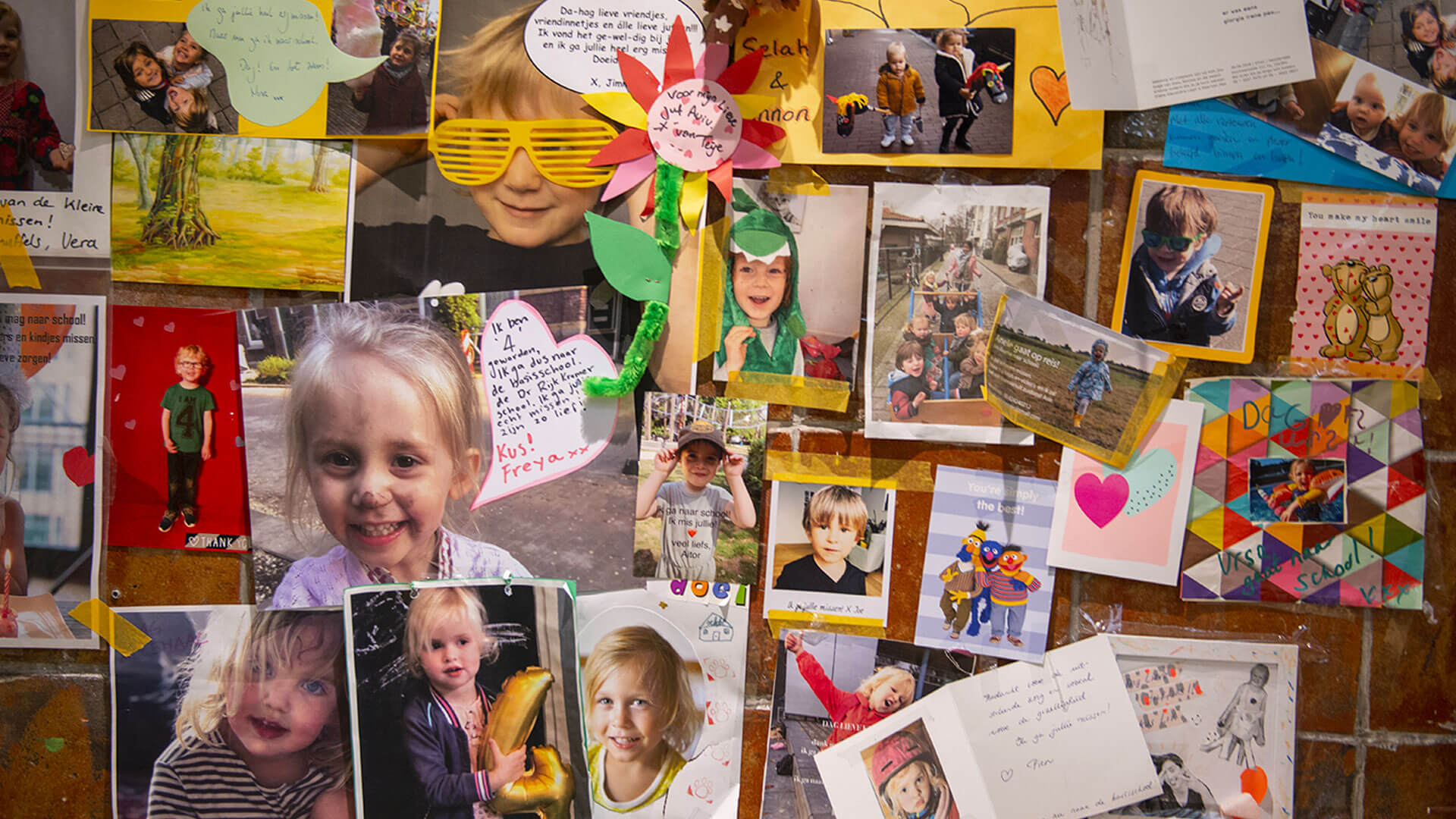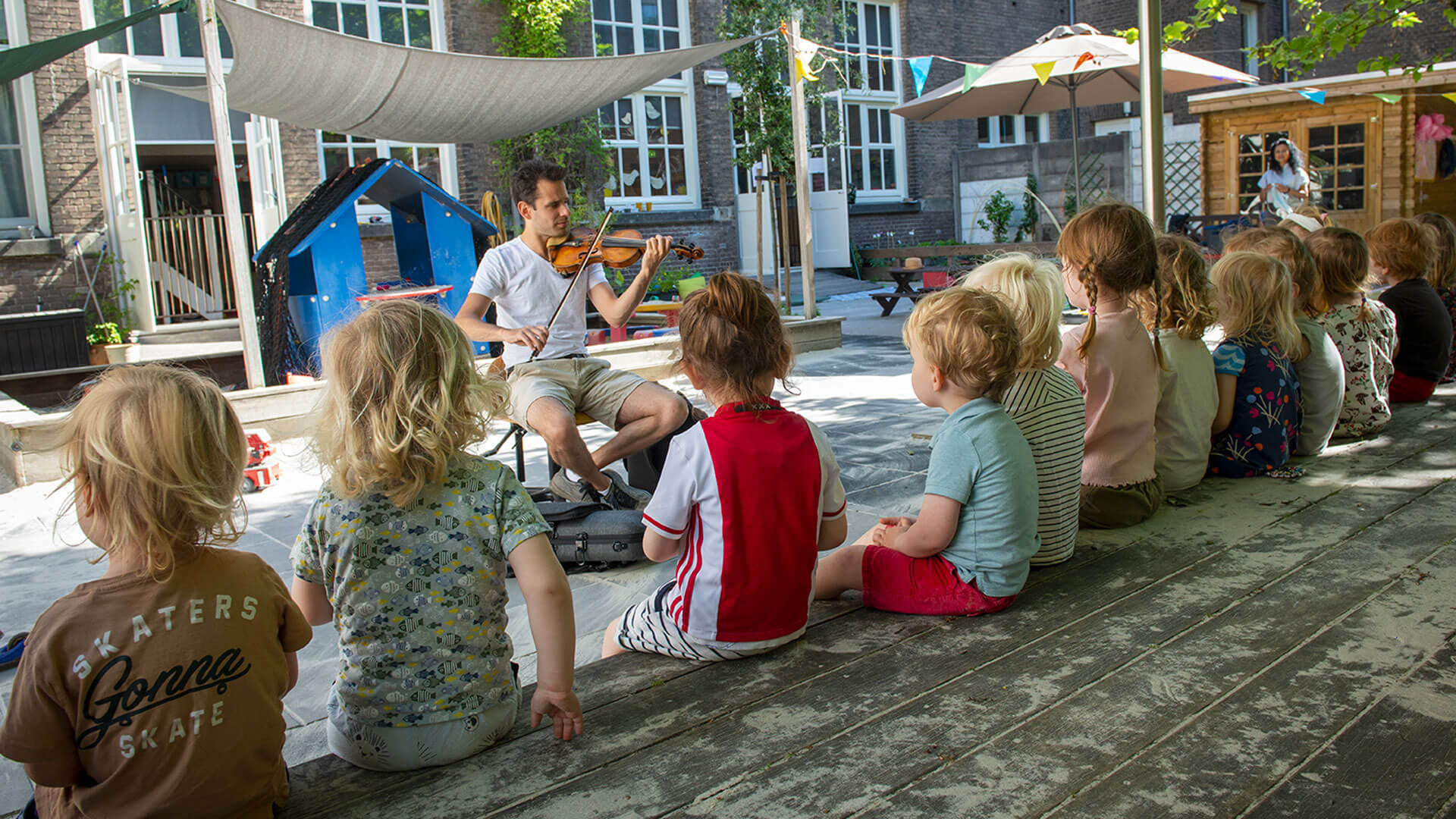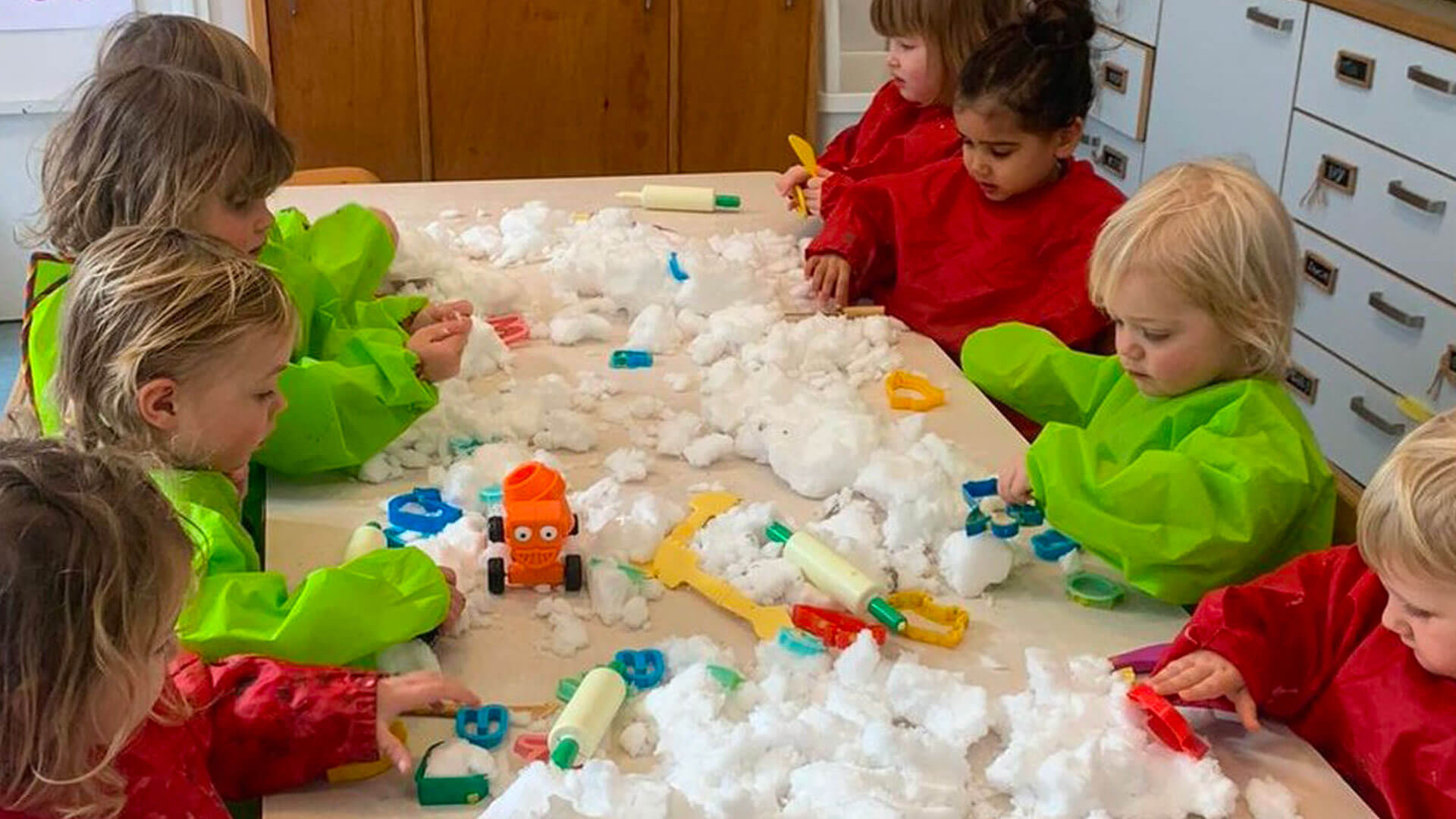 Peutergroep
De peutergroep is voor kinderen van 2,5-4 jaar. In deze groep zijn er per dag maximaal 16 kinderen aanwezig. Zelfstandigheid speelt in de peutergroep een belangrijke rol. De peuters leren van elkaar, worden zindelijk en leren om samen te spelen. Er worden creatieve activiteiten, muziek en kinderyoga aangeboden. Kinderen mogen hieraan meedoen, maar het is niet verplicht. We kijken naar wat een kind leuk vindt. Op de gang is een extra speelruimte gecreëerd, waar kinderen in kleinere groepjes met elkaar kunnen spelen.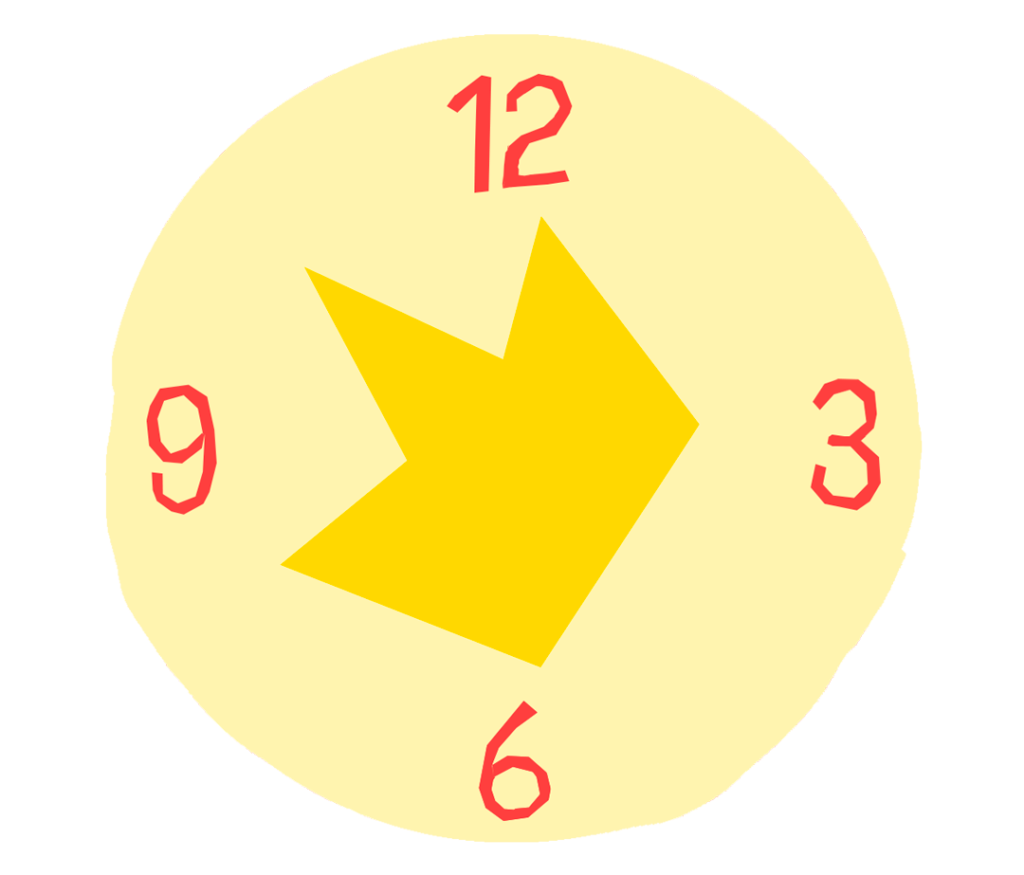 Een dag bij De Kleine Prins
Het hanteren van een vaste dagstructuur geeft kinderen een veilig en rustig gevoel. De hele jonge kinderen eten en slapen nog op eigen tijden maar als de kinderen wat ouder worden nemen ze deel aan een vast, herkenbaar dagritme:
8:00-9:30 uur
De kinderen worden gebracht. Ouders kunnen nog een boekje met hen lezen en informatie uitwisselen met de pedagogisch medewerksters op de groep.
9:30-10:00 uur
De kinderen hebben afscheid genomen en gaan aan tafel. Daar worden crackers en fruit gegeten en water of melk gedronken. Er wordt gekletst met de kinderen en er worden liedjes gezongen.
10:00-11:30 uur
Vrij spel. De kinderen gaan naar buiten óf knutselen óf ze gaan in één van de speelhoeken spelen.
11:30-12:30 uur
We gaan aan tafel voor een warme lunch.
12:30-13:00 uur
Het leesmoment. De kinderen worden voorgelezen en kijken zelf in boekjes.
13:00-15:00 uur
Tijd om uit te rusten. De meeste kindjes gaan slapen, de grotere kinderen die niet meer slapen kunnen rusten op een strecher of rustig spelen.
15:00-18:00 uur
Wakker worden, crackertje en fruit eten en daarna lekker spelen!
Bij de maaltijden wordt water, melk en thee gedronken. Tussendoor krijgen de kinderen nog crackers en fruit. De dag wordt afgesloten met een soepstengel.
---